Stationery offers, designed & printed
Check out our stationery offers, providing high volume printing at great prices, on some of our most popular stationery line.
Please ask about our free design service and free shipping on selected lines.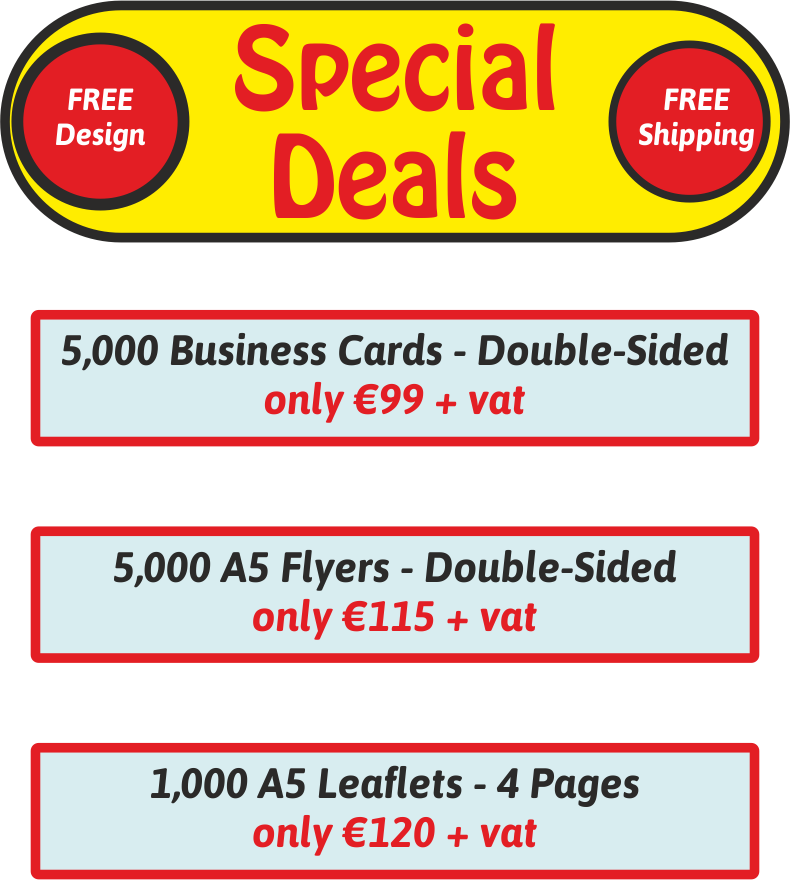 The offers above represent deals on our favourite stationery products. However, we offer very competitive pricing on a range of printed products, such as posters, labels, headed paper, compliment slips and much more. Our pricing for bulk volume is second to none, and we are happy to provide free design on most items. Simply drop us an email outlining your requirements and we would be happy to quote. Dont forget, we have a range of paper and board grades so we can offer you cheap printing or we can create a suite of premium printed stationery for that professional look.
We promise to work closely with our clients, from concept to delivery, to ensure you receive the design and finished product just as you expect it. Nothing is printed until you approve the final proof. We ship across Ireland.