Decals for Walls - Designed & Printed
We produce full colour wall decals from long-lasting PVC adhesive materials. We can contour-cut your graphic as you can see in this image.
Any size - Any style.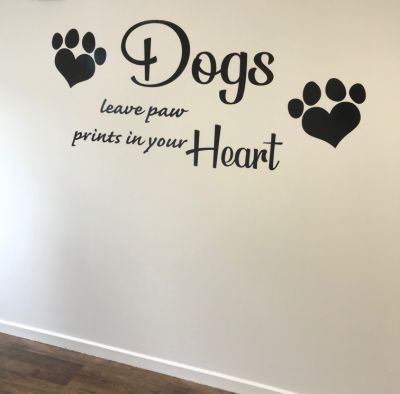 Our wall decals are produced on PVC for that long lasting result. Each decal can be contour cut to the shape you require. The image above shows individual contour cut PVC lettering which has been applied to a standard plaster board wall. Not only long lasting, but easy to clean with a gentle wipe of a damp cloth.
If you want a larger decal in full colour, we are happy to design and print it for you. These are also produced on PVC for a premium long lasting result.
Just get in touch with our studio to commence the design process, ensuring you get the final print result just as you want it. We ship our decals throughout Ireland.